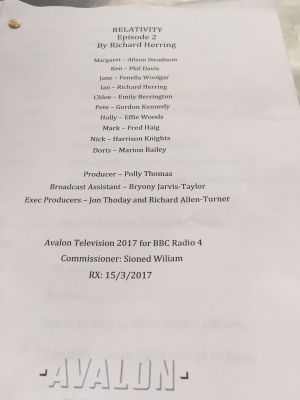 5224/18144

I have so little time for chores and stuff at the moment I am trying to pack everything in. I worked out that if the bank opened at 9.30am I could pay in last week's SCOPE coins and still make it to the studio in time. I'd looked up the bank opening times online. I had about £700 in coins in a bag so was hoping it wouldn't go wrong, or I'd be hauling that around with me all day.
So I was annoyed to find out that on Wednesdays the bank doesn't open until 10am (why do that on one day a week? What kind of monsters are you Natwest?). I was also annoyed to see that the bank normally opened at 9am (not what it says online) so I could easily have done this yesterday and not risked being late for the recording.
I dashed across to the Westfield, where there's another coin machine (though a less reliable one), though obviously that took a good five minutes to get to (and a lot longer to deposit). Also about one out of two times that machine is full or goes wrong. So there was still a chance that I would be late and still be carrying a bag of coins. Luckily the machine played ball and I arrived at the studio, hot and bothered only a couple of minutes late.
But I just wanted you to know that I do a lot for charity, but don't like to talk about it.
Day three of record and we were doing episode two today, plus the extra scenes I wrote for episodes one and three last night. It seems to be going well, but it's hard to tell when you're right in the middle of it. I spent ten minutes pretending to play Swingball with the esteemed actor Phil Davis. "This must be the low point of your career," I told him. He didn't contradict me. He just carried on pretending to hit a swing ball ball. Because that is what a good actor does.
We had some mildly awkward publicity photos, with the cast lined up against a wall, which led me to remark that this felt similar to the last moments of the Russian Royal family. Unusually for a professional photographer, the guy with the camera was giving us a countdown to each shot and saying, "Say cheese", but that incongruity at least made me laugh. I also added that the Russian princesses hadn't been killed immediately due to the jewels sewn into their corsets deflecting the bullet, which helped counteract the appeal to say cheese.
But the cast are increasingly becoming like a family, with lots of little in-jokes and piss-taking. It's slightly sad that we'll only get four days together. It's been fun.
My favourite thing about working on this industrial estate in Acton is that every lunchtime an ice cream van comes through. I don't know how much business the ice cream man gets here as as far as I can see all the businesses are run by and employ adults and I have yet to see them rushing out, throwing their briefcases in the air and scoffing down a strawberry mivvy. But every day he's back. Maybe his business is based in the business park, but he always puts his music on. Emily said that her parents used to tell her that when the ice cream van played its music it meant they had run out of ice cream. I am looking forward to telling similar lies to my own feckless child.
After my ninth consecutive day of full-on work and particularly yesterday's late night writing session, I felt I deserved to let my hair down. So I had a couple of beers when I got home, before bathing my daughter because I am a great dad who can still care for my child whilst mildly tipsy. Just as I am reestablishing the father-daughter bond I will be disappearing off on tour again. Though it's strange to be doing a job that is more or less like a regular job's hours. I am here to get her up and make her breakfast and then, if things go well, back in time for a bath.
RHLSTP RHMOL extra with Nick Lane is now up on video
And the tour is about to kick off again in earnest, with the longest stretch away from home. So come and keep me company if you live in Liverpool, Barnard Castle, Salford, Newcastle, Edinburgh or Glasgow (Newcastle and Edinburgh are sold out, but check with venues for returns).
All tour details are here
. And London, there are three extra dates added in June if you missed me in February (or want to come again!)