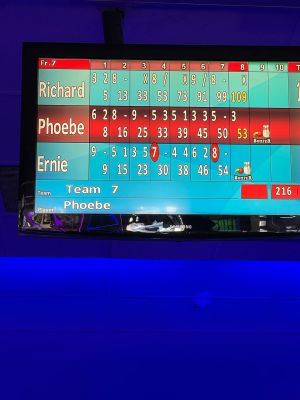 7227/19747
Fighting and defeating cancer (aka lying back and letting the NHS do their job yet still trying to take some credit for an experience that I was entirely passive in and not even present for the most crucial event) obviously makes me a hero. But the downside is the constant nagging fear that cancer might return. Because cancer is a prick when it comes to that. Even though the chances of testicular cancer returning are small compared to most of the others it's still not to be eaten away by paranoia, even if you're not actually being eaten away by cancer. Back in January I had a lump on my remaining ball, that turned out to be a harmless cyst, but which didn't do too much for my fears of returning disease. And it's tricky getting used to only having one and remembering what it felt like last month when you come to feeling it this month. It's easy to imagine things are going wrong or that the pains of middle-age might be something more sinister.
So it's a huge relief that you get regular check ups once you've had cancer and today I got another scan, just to ensure everything was fine and I wasn't about to have to commission another puppet. The first time I went in I didn't think anything was wrong and it turned out that there was, the second time I was convinced I was going to get bad news and I quickly got the good news that it was nothing to worry about, this time I didn't think it was likely I had a problem, but like the first time the woman doing the scan took ages and I didn't know if she was being fastidious or whether she had located something troubling.
But she sensed my nervousness and told me that everything looked fine and my ball got a clean bill of health. Which doesn't mean that cancer can't have found another part of my body to live in, but it means I remain a monoballer, rather than have to face heading towards eunuch territory.
So that's good news. Although if I want to do a sequel to my new book then I might have to bite the bullet.

Catie was off into London again this afternoon (affair? Can't blame her) and so I had the fun of another almost full day with the kids and we went ten pin bowling. They were rubbish at it, even though they had the bumpers up and used the little slide thing to launch their balls and I beat them easily. I got three strikes and Ernie only got one towards the end and that was pure luck. I failed to beat both their scores combined, mainly because although I got a spare on my 10th frame, I then threw my first gutter ball so got no bonus. But the important thing is that I thrashed those useless idiots, with my brilliant score of 135 and I am the fucking champion.
They preferred playing on the video fame with VR goggles, though that cost £3 each a go, so I got them out of there as quickly as possible.